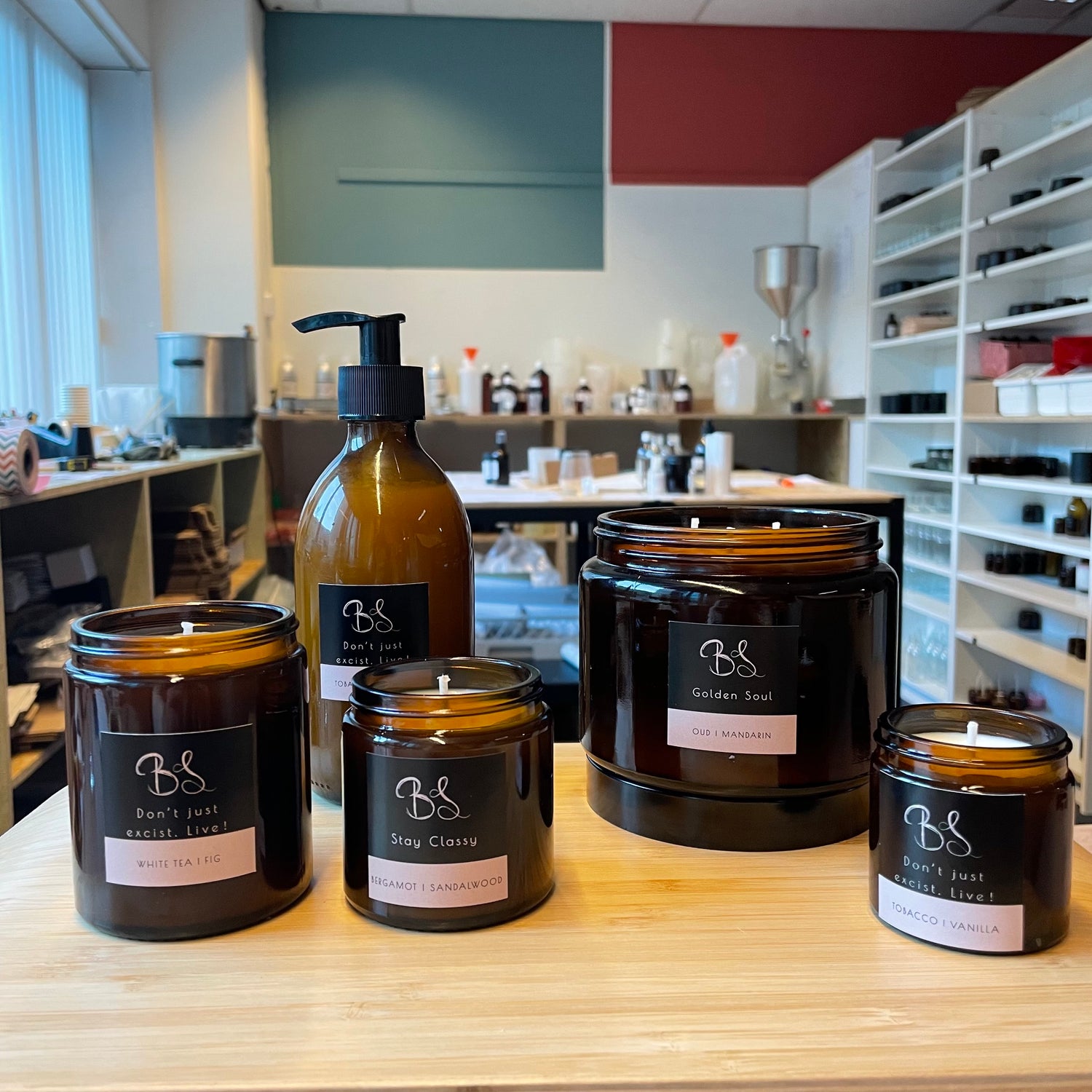 Our fragrances but your own label?
Your own personalized fragrance line for sale and as a gift!
Do you want to give a nice gift to your customers? Or would you like to sell our products under your own brand?
Then quickly view the possibilities and start a fun collaboration here!
Hopefully see you soon!
Greetings Marc and Annelies
Request a sample pack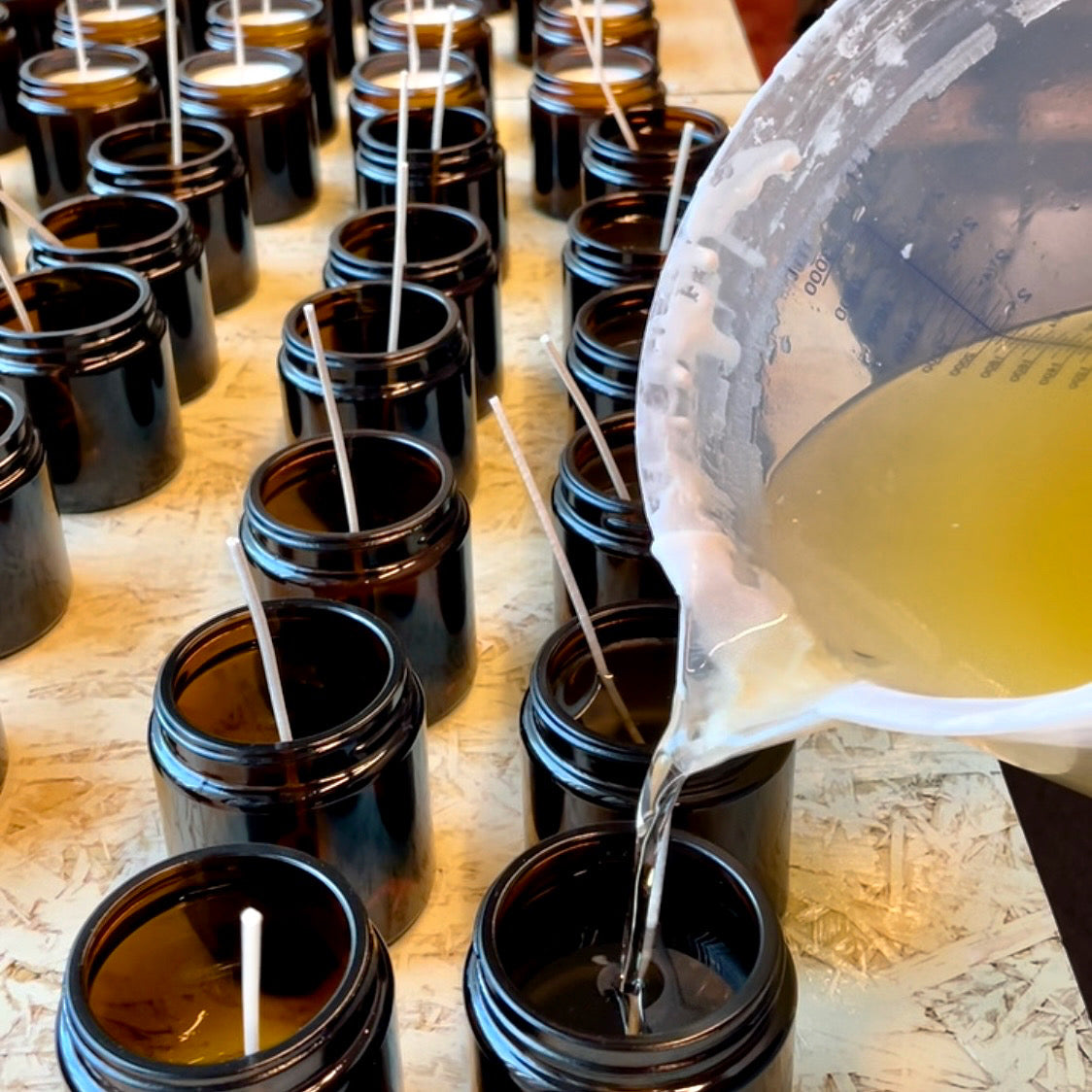 Sustainable and responsible
Our products are made from 100% natural products. Every season we look for delicious scents that fit the moment.
Everything is made from our shop in Eindhoven. View our products online or come and visit us.
Enjoy shopping! Annelies and Marc
Personalize your own candle!
Did you know that you can personalize all scented candles, scented sticks, cream spray or hand soap with your own unique text? This way you surprise someone with a special gift. Shop here.
Over Label my Light
Label my Light is een Eindhovens bedrijf dat is ontstaan uit passie voor ondernemen en een fascinatie voor de zoektocht naar een geschikt geschenk voor iedereen. Mede door het gebruik van eerlijke producten en samenwerkingen met lokale bedrijven zijn we erin geslaagd een mooi product op te markt te brengen.
De perfecte geur creëren in huis met een persoonlijke twist. Wie wordt daar nu niet vrolijk van? 
Door de beste producten te gebruiken wordt de perfecte sfeer gecreëerd. Onze kaarsen worden handgemaakt en onze leveranciers worden met zorg gekozen. 
Wij maken gebruik van 100% natuurlijke producten. Voor onze kaarsen maken wij gebruik van soja was en voor de samenstelling van de geuren maken wij gebruik van natuurlijke oliën. Zo kunnen wij gerust zeggen dat we een eerlijk product voor je maken.
WAAROM SOJA WAS?
Het product is biologisch afbreekbaar en veganistisch. Er worden geen dierlijke producten gebruikt en er zijn geen dierproeven uitgevoerd bij de fabricage ervan.
Omdat wij merkten dat de vraag naar personaliseren steeds groter werd bieden we naast de zakelijke mogelijkheden ook de mogelijkheid om iedere kaars volledig te personaliseren met een eigen tekst. Een gepersonaliseerde kaars, persoonlijker kan toch bijna niet?
Personaliseer iedere kaars
Kaarsen en geurstokjes staan bij iedereen wel in de woning. Ze zorgen voor gezelligheid en een heerlijke geur. Wat is er nu nog mooier om deze producten te voorzien van je eigen logo! Ben je op zoek naar een uniek product wat je zelf kunt personaliseren? Of wil jij dé perfecte give-away voor jouw bedrijf, vraag onderstaand direct meer informatie aan!
Bij Label my Light is het mogelijk om gepersonaliseerde geurkaarsen of geurstokjes te laten ontwikkelen die perfect aansluiten bij jouw wensen. Wij maken alles met de hand en gebruiken 100% natuurlijke producten. Je product is daardoor niet alleen uniek maar ook 100% eerlijk!
Meer informatie